EXPRESS AUTO DETAIL
BOOK YOUR APPOINTMENT (505) 228-8279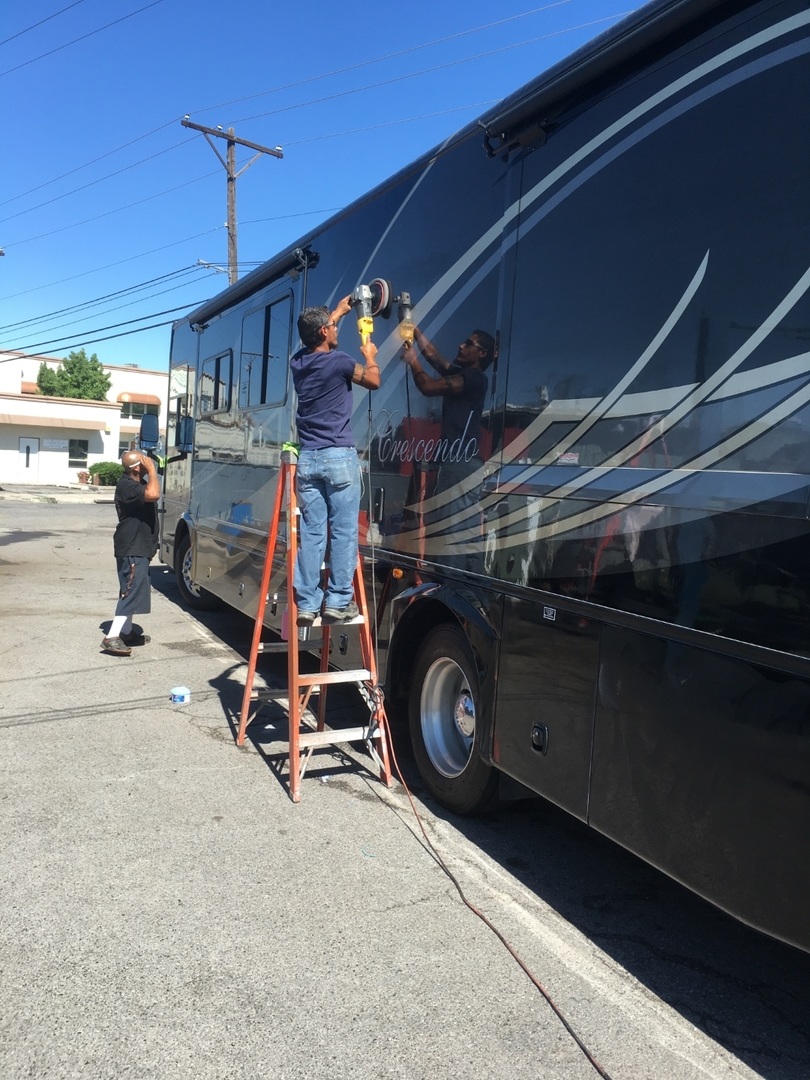 EXPRESS AUTO DETAIL PACKAGE INCLUDES:
Vacuum entire vehicle and trunk
Hand wash & dry with micro-fiber towels to protect your car's finish
Steam clean interior seats, carpet, door panels, door jambs, trunk seals etc...
Steam clean inside of trunk and wheel wells
Steam clean floor mats
Steam clean rims, wheels & mags
Detail cleaning of center console, coin holders, cup holders, AC vents, ash trays,
all the nooks & crannies
Detail door jambs & all trim
Clean glass & mirrors
Clean & dress dashboard, door panels & center console etc...
Dress wheels & wheel wells
Dress tires
Express wax
Please allow 4-5 hours handling time we are not quick, but we are thorough.
Please remove all personal effects from your vehicle before your detail.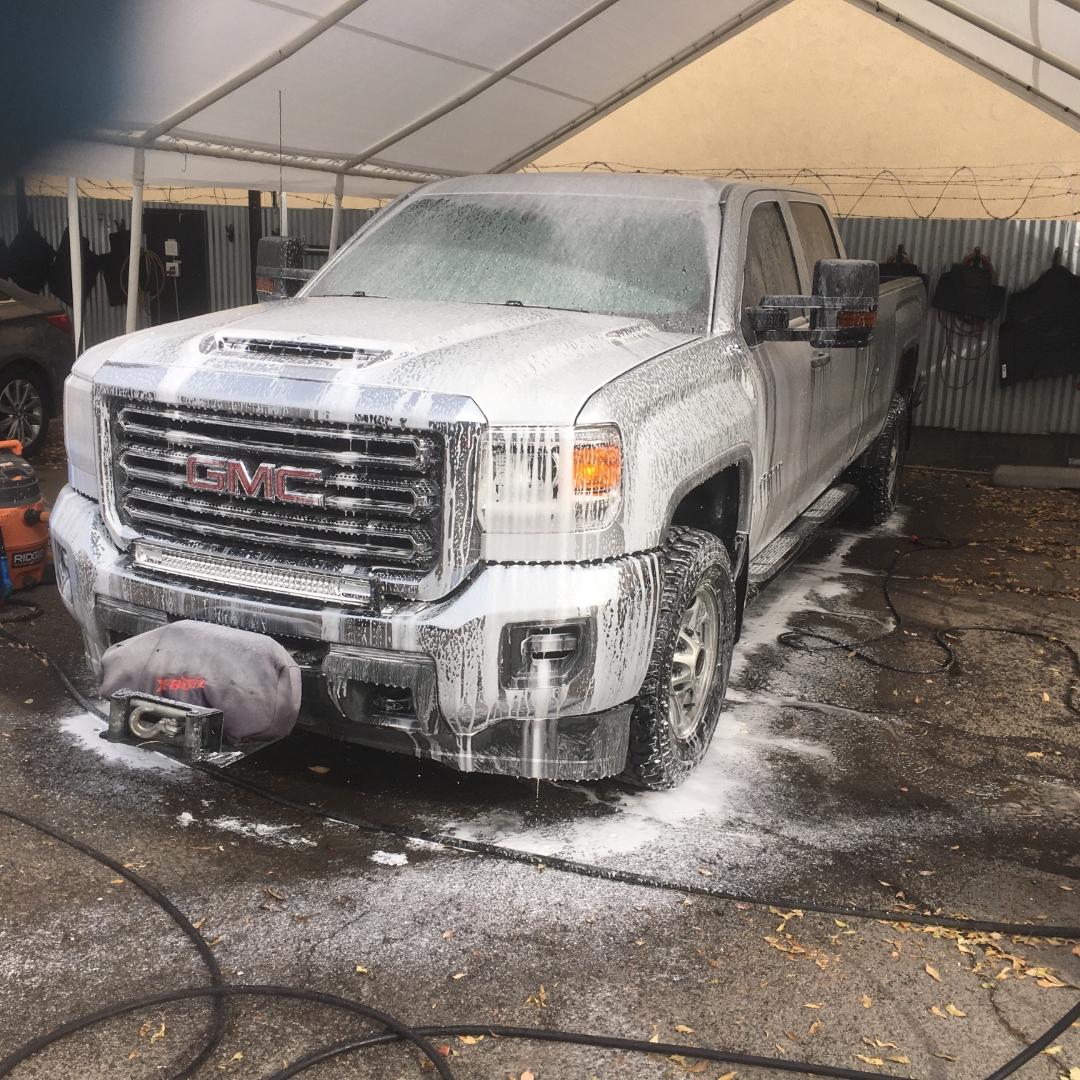 PRICES:
$199.00 - Midsize cars
$229.00 - Fullsize cars
$249.00 - Pickups, reg or extended cab trucks, small suv's & mini vans
$299.00 - Crew cab pickups, large suv's
PRICES CAN VARY DEPENDING ON THE CONDITION OF YOUR VEHICLE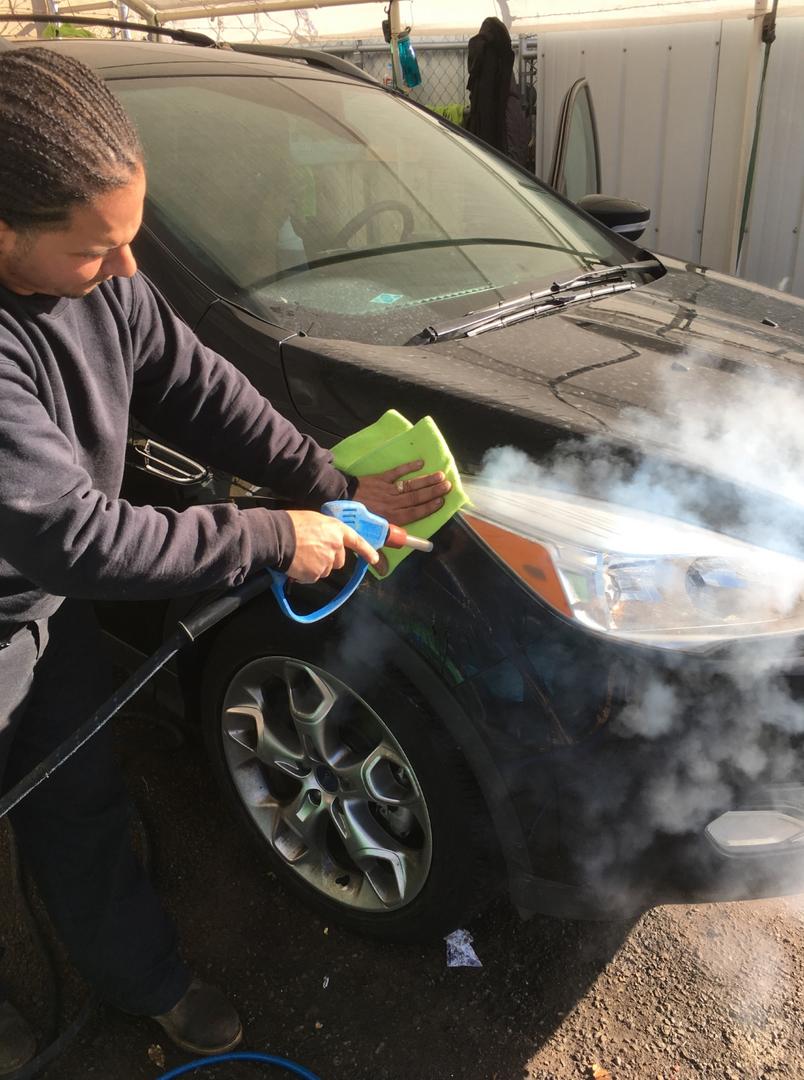 ADDITIONAL DETAILING SERVICES AVAILABLE:
$99.00 - WASH & HAND WAX WITH CARNUVA WAX CARS
$149.00 - WASH & HAND WAX TRUCKS, EXT CAB & CREW CAB, SUV
$99.00 - ACID WASH-REMOVES WATER SPOTS FROM MOST VEHICLES
$149.00 - ACID WASH- REMOVES WATER SPOTS FROM TRUCKS
$40.00 - DOG OR CAT HAIR REMOVAL
$50.00 - ENGINE STEAM CLEAN WITH DETAIL
$119.00 - ENGINE STEAM CLEAN WITH OUT DETAIL
$40.00 - HEAD LAMP RESTORATION
$50.00 - LEATHER TREATMENT CARS
$80.00 - LEATHER TREATMENT TRUCKS & SUV
$59.00 - SCOTCHGUARD SEAT PROTECTOR
$109.00 - SMOKE & ODOR REMOVAL (OZONATOR)  CAN REMOVE SMOKE & BODY ODOR, SKUNK, FISH, PET SMELLS, MOLD, MILDEW, VOMIT & MANY OTHER ODORS IN YOUR CAR. YOUR CAR WILL SMELL FRESH & CLEAN DOES REQUIRE A 24 HOUR TREATMENT TIME
Click thumbnail images below to enlarge.